About Little Sphaeroid Press
The mission of Little Sphaeroid Press is to publish fine books on succulent plants and desert ecologies—a goal spurred by the promise of our first offering: a series devoted to the most beautiful and collectable members of the ice plant family (Mesembryanthemaceae or Aizoaceae). Once launched, these books will be joined by other titles as we develop the talents of new authors, both to expand our mesemb series and to grow into related fields. Our intention is to keep costs low, author payments fair, and product offerings diverse and of the highest calibre.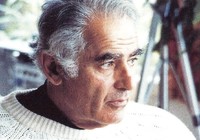 Since the passing of Herman Schwartz of Strawberry Press, there are no fine-book publishers focused on succulent plants in the United States. Meanwhile, our American talent is being harnessed by publishers overseas. All of Steven Hammer's prior books were published outside the US!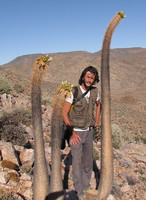 Little Sphaeroid Press founder, Russell Wagner, holds a PhD from the University of California, Berkeley and brings to the table seven years of editorial experience with Cactus and Succulent Journal. His publishing concept straddles the traditional and modern: LSP will produce beautiful printed volumes on a wide range of succulent-plant topics, alongside their electronic counterparts and an engaging and informative web site.